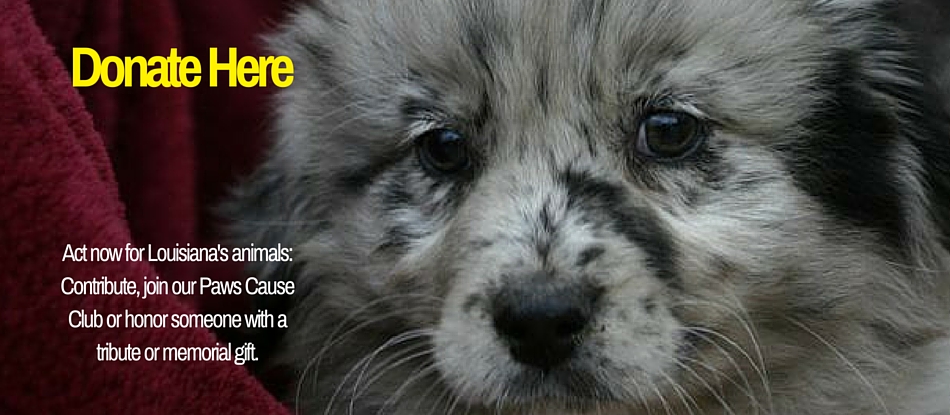 Create a legacy of compassion for animals in Louisiana. Explore potential tax deductions and creating a lifetime income in the process.


Whether we sell these items to raise needed funds or use them to help operate our progams, these contributions make a real difference! For details, please contact our office.


Buy and Sell on Ebay to Support us!


The Humane Society of Louisiana has many fundraisers through the year, where we need donated items for raffles and silent auctions. If your company or business would like to help, please contact us at info@humanela.org.
We can also take your credit card donation by
phone. Please reach us at 1-888-6-HUMANE.

The Humane Society of Louisiana is a 501(c)3 charitable organization.

Gifts are deductible to the fullest extent allowed by law. Our Federal Tax ID # is 58-1795272.